Community Impact
Learn about our 'Fresh Start' Program.
Helping our employees earn economic equality.
What is Nuthatch's Fresh Start? 
It's our initiative to expand our goal for social good. We work with two nonprofit organizations Fortune Society and the Center for Employment Opportunities (CEO) to employ NYC residents who are often overlooked due to inexperience or criminal record, paying them fair wages, teaching employable food service skills, and supporting them as they move on to bigger and better things. That's a real Fresh Start! 
Who is it for?
Entry level NYC residents in the food industry.
How Does It Work?
We offer a three to sixth month paid training program, part time (20-25 hrs per week). Those in our program work alongside experienced
staff in the kitchen learning core skills including:
Zero-waste food production
Operation of commercial equipment (cold press, dishwasher, dehydrator, pallet jack, etc)
Compliance with NYC DOHMH hygiene/safety measures
Inventory management 
We also offer additional optional monthly 2-hour seminars about Nuthatch's Fresh Food Philosophy and how it fosters health, community, and goodwill.
What Can They Achieve?
Upon completion of the Fresh Start Program, participants will have earned a Food Handlers Certification and a letter of recommendation from Nuthatch.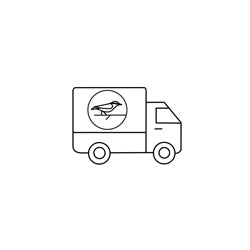 save 10% by subscribing to weekly deliveries
At Nuthatch, we make drinking plant-based easier than ever with our weekly delivery subscription program!
Simply add items to your cart, and before checkout, select "Subscribe & Save 10%." Then, choose your delivery frequency (every 1 or 2 weeks).