Our Story
We started as two sisters living in New York City. Both vegetarians and lovers of our city and our planet, we love to cook & create, and we are addicted to coffee! Being lactose intolerant, we eventually got sick of consuming the mass-produced, chemically-enhanced, overly processed, and ultra-pasteurized nut milk that was widely available on grocery shelves. Once we started to blend and hand-squeeze our own almond milk at home, we knew we could never go back to the boxed stuff. It just tasted gross!
It took more time, but we were making this amazing product that was light, refreshing, clean, healthful, and best of all - chug-able! With no additives, gums, or fillers, our almond milk just felt good to drink - like nothing we'd tried before. Almond milk soon inspired other fresh nut milks, and we quickly introduced fresh seed milks and finally fresh oat milk, which we are so proud to make with NY state grown oats. 
With our commitment to a zero-waste production process, we knew we needed to find a way to use the leftover pulp from the milk-making process. With just a bit more experimenting in the kitchen, we were able to create high quality, organic upcycled nut butters and flours. Using all parts of our ingredients and throwing 0% away is a no-brainer for us. We're not interested in contributing to global waste! So we're constantly in search of creative ways to repurpose anything left over, and we're excited to continue to grow our selection of upcycled pantry goods.
WITH SPECIAL THANKS
We want to recognize those who helped get us to where we are today - especially my sister and co-founder Susan Piñeres. As stated above, we literally wouldn't have Nuthatch if it weren't for you!
Susan Piñeres

 

- Susan and I started with a dream to build our own business, just like our mom! We worked together tireless nights and weekends, all while working day jobs to make ends meet. We spent countless hours making milk, testing recipes, designing packaging, coming up with fun ways to use almond meal, and delivering milk! Not to mention all of the tastings, markets and endless food photography for IG! It was grueling but it was oh so much fun to do it with my sister!

Kesu James - A special thank you to Kesu James, who believed in us from the beginning. A born and raised Brooklynite, he helped us launch our tiny company back in 2015 with his creative storytelling skills and his love for our mission, our city, and our planet.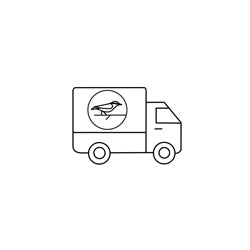 save 10% by subscribing to weekly deliveries
At Nuthatch, we make drinking plant-based easier than ever with our weekly delivery subscription program!
Simply add items to your cart, and before checkout, select "Subscribe & Save 10%." Then, choose your delivery frequency (every 1 or 2 weeks).