Where to Find Us
Local NYC Delivery

We deliver locally to Manhattan and Brooklyn. Make sure to get your order in by 10pm two days prior to your delivery day! 
Save $$ by signing up for a subscription, and then you don't even have to think about ordering! Your FRESH plant-based milk will be delivered to your door each week. Learn more about Nuthatch's weekly plant milk delivery subscription program here.
Down to Earth Farmer's Market Season 2023

Find us at Morningside Park and Park Slope from June - November 2023.
We offer pick-ups at Down to Earn Morningside and Park Slope year round. For pick-ups Dec 2022 - May 2023, you can get pre-order on our website and pick up from Sundae Fundae. 
Our milk is made FRESH, so we never know how long our stock will last at the market. Want to make sure you can get your hands on fresh plant milk or other upcycled goodies? Order ahead - you can pick them up at the market!
All pickup pre-orders must be placed by Thursdays at 10pm every week for all markets. We'll have your order put aside and ready for pick-up in a reusable, insulated bag. 
Our 2023 market dates are as follows:
MORNINGSIDE PARK
237-331 Manhattan Ave, New York, NY 10026 (On the corner on 110th St. & Manhattan Ave)
9:00 AM - 2:00 PM
**All dates are Saturdays**
We are at Morningside Park every Saturday except the first Saturday of the Month June - Nov 25. 
PARK SLOPE
5th Ave, Brooklyn, NY 11215 (On 4th St off 5th Ave at Washington Park)
9:00 AM - 2:00 PM
**All dates are Sundays** 
We are at Park Slope Farmers Market every Sunday except the first Sunday of the Month June - Nov 26. 
Send us an email and let us know which other NYC farmer's markets you'd like to see Nuthatch at!
We also wholesale!
We offer fresh plant-based milks and upcycled nut flours & butters to cafés, bakeries, and other amazing small businesses all across NYC at wholesale pricing. Email hello@nuthatchlocal.com for more information - we'd love to work with you!
Find us on Instagram: @nuthatchnyc
Find us on Facebook: Nuthatch NYC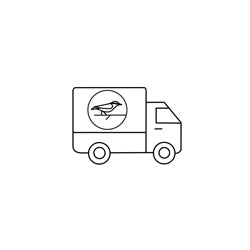 save 10% by subscribing to weekly deliveries
At Nuthatch, we make drinking plant-based easier than ever with our weekly delivery subscription program!
Simply add items to your cart, and before checkout, select "Subscribe & Save 10%." Then, choose your delivery frequency (every 1 or 2 weeks).