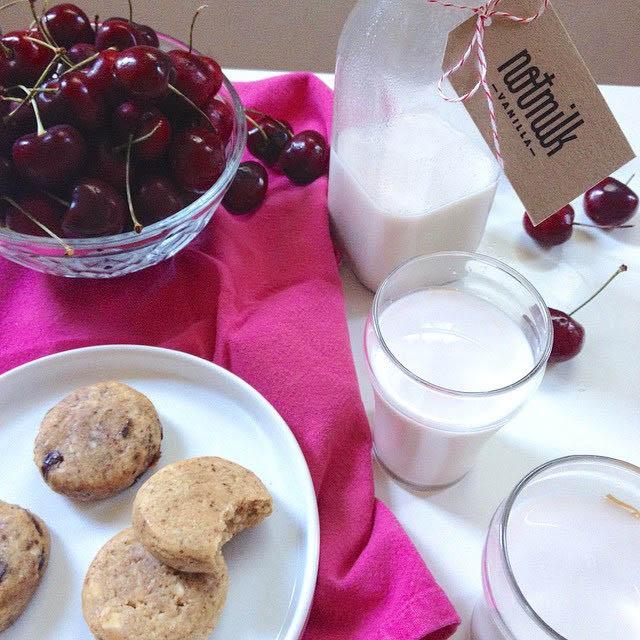 COVID has changed everything. In NYC, being a close knit and very proximate community, we feel these changes even more than most. Small businesses, the ones that make NYC the unique, crazy, wonderful melting pot you know and love are hurting. We miss your beautiful faces, the busy streets, the energy you can feel when we are all together.
We are asking ourselves what we can do, how can we survive and how can we set an example to build the city we want. It all comes down to choices. And the loudest voice you have is your voice as a consumer. What businesses do you patronize? The choices you make now will be the ones that shape your community.
Come Celebrate Small with us!
NotMilk is supporting NYC small businesses we know and love on Sat 8/15 from 12-4p. We are teaming up with Jill Lindsey, Keayk, and SincereGaston. We will be serving up NotMilk Coffee Frappes, Keayk muffins and Ciao Cacao Bites at Jill Lindsey in Fort Greene. Come treat yourself and shop Jill's incredible selection of beautifully curated home, wellness and clothing items in an atmosphere that makes you want to stay awhile and relax.
Don't worry, we will be sure to help all of our guests stay safe and maintain social distance while enjoying some shopping and browsing like we used to.
Purchase in Advance!
We are offering NotMilk, Keayk Treats, and a silk handmade PPE mask by Sincere Gaston for pick-up in advance of the event and for delivery (for our friends who can't join us in person). All items are made in NYC.