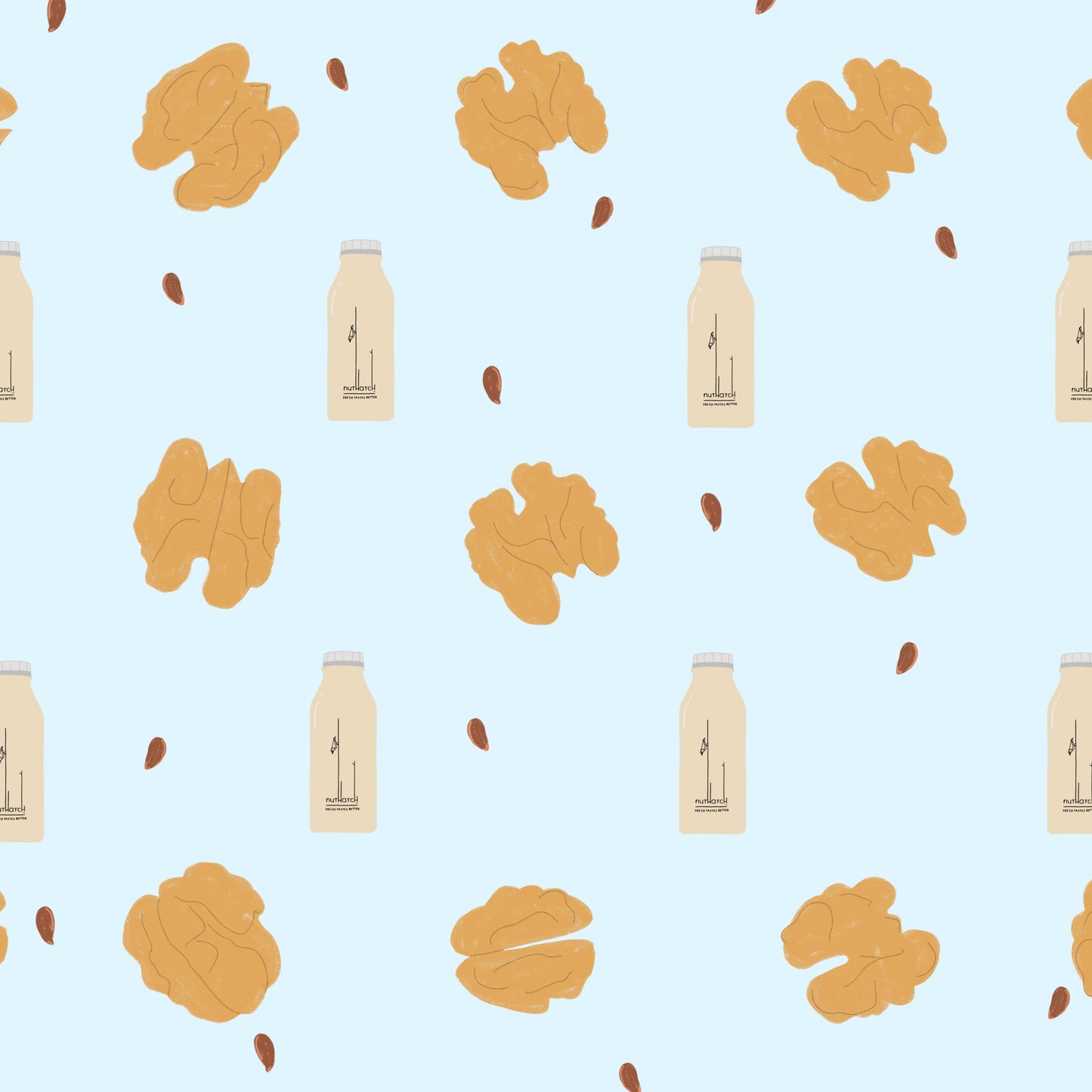 Here at Nuthatch, we're nuts for walnuts! They are a nutritious, super source of omega-3's (higher than any other nuts), and they're also extremely versatile. Walnuts can be consumed as a snack, used as toppings on desserts, thrown into salads, or even made into milk. Being makers of fresh plant-based milks ourselves, we noticed there isn't much out there about what walnut milk can be used for, or what its flavor profile is like.
Luckily, we can provide some insight.
So, what does walnut milk taste like?
The actual nut itself has a distinctly strong taste, so, you know, pretty walnut-y. After making the milk, though, the result is a creamy, earthy deliciousness. Once you try it, you'll never get enough of it. It's like the perfect vegan version of hazelnut creamer. If you plan to make your own walnut milk at home, we do recommend sweetening your walnut milk with maple, as it can taste pretty hardcore with no sweetener. (Unless hardcore is your thing... then by all means). 
How can you use Walnut Milk?
In practically the same way you use whole milk:
-   With coffee
-   Overnight oats
-   Oatmeal
-   Chia pudding
-   Smoothies
-   With cereal
-   As a half and half substitute
-   In dishes that require heavy cream
We'll be posting a fun recipe later this month using our fresh Walnut Flax milk, so keep your eyes peeled!
Speaking of flax... 
Flaxseeds are awesome. First, did you know they can make for a great vegan egg substitute? That's right. When you combine flaxseed meal (aka ground flaxseeds) and water, you get a semi-thick mixture that provides moisture and has a binding quality. Much like how flaxseeds can be a natural thickener in baking, they can also help thicken and bind other plant-based milks. They are pretty much tasteless, so it doesn't mess with the flavor profile of the milks, and that's why we put it in our hand-pressed Walnut Flax milk. Flax seeds are also great for you, but no surprise there! They're high in iron and antioxidants.  
Get fresh Walnut Flax milk delivered straight to your door
At Nuthatch, we make and deliver fresh plant-based milks in NYC. Our vegan milks range from classics like Oat and Almond milk, to fun flavors like Matcha Oat, and yes, even Walnut Flax Milk! During the month of March, our unsweetened and maple Walnut Flax milk is $2 off per bottle. PLUS – we are offering free shipping to the zip code 11231 all month long. Order a pint or quart of Walnut Flax now to have it delivered to your doorstep.