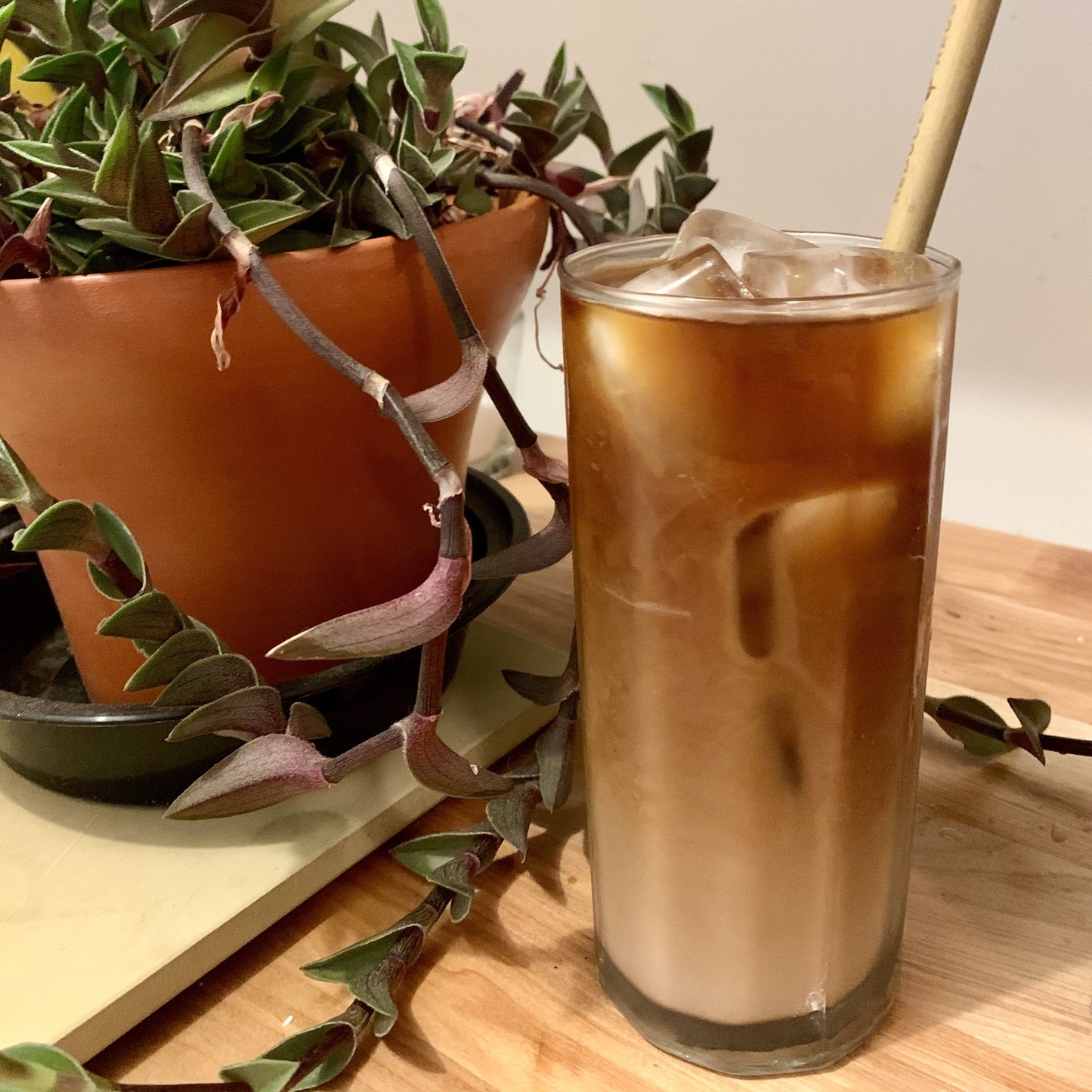 The best way to enjoy Horchata Reishi Almond milk? With coffee, of course.
Sometimes it's hard to make a satisfying coffee beverage at home. It's so tempting to go to your local coffee shop and get the perfect iced latte, or even a dirty Chai if you're feeling adventurous. But it's hard to know what ingredients might be added when you order out, and this clean-eating lifestyle is NOT easy.
That's where we come in. When we first came up with our organic Horchata Reishi Almond Milk, it was an immediate hit. When we tried it with our favorite cold brew, we knew it would become a NotMilk staple. The recipe for this cold brew creation could not be more simple. (Honestly, I'm not even sure it's a recipe! We did the hard work for you in our kitchen.) 
Our Horchata Reishi Almond milk is made from purified water, blanched almonds, dates, cinnamon, reishi, and cocoa. All ingredients are 100% organic, of course!
Horchata Reishi Cold Brew
(single serving)
Ice
½ cup Horchata Reishi Almond milk
½ cup Wandering Bear cold brew (This is our favorite brand, but any other will work!) 
Instructions
Add ice to glass. 

Add Horchata Reishi Almond milk

Add cold brew, and stir with a reusable straw! 
*If you like a thicker iced coffee beverage, add more Horchata Reishi and less cold brew, to taste. Experiment with extra ingredients around the house to make this recipe your own. For a sweeter drink, add a touch of maple.